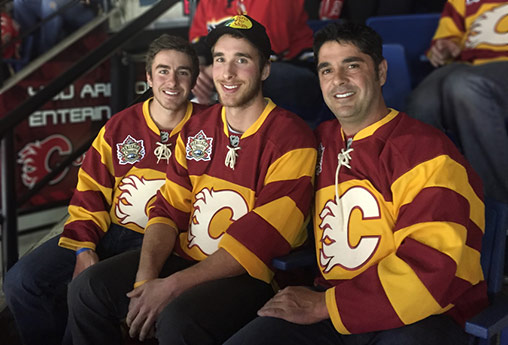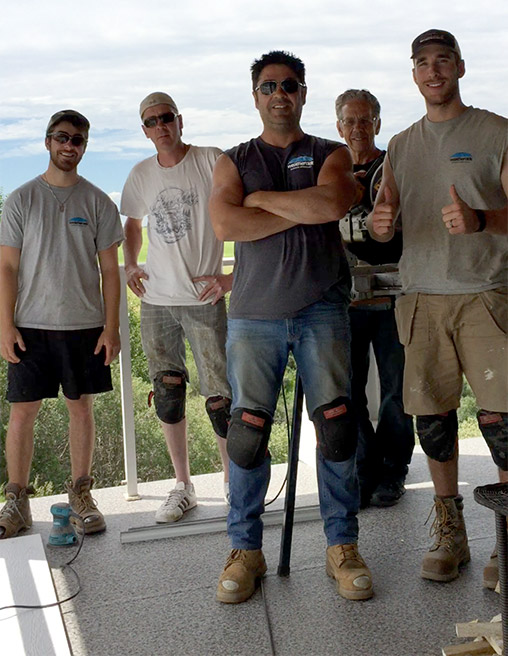 Welcome to Calgary Weatherdek
Calgary Weatherdek is a family run company, with a long history. Owner John Stanford has been in the Vinyl Decking business as an Authorized Weatherdek Dealer for over 30 years. Nowadays John's sons, Jake and Steven are an integral part of the compnay, alongside two installers who have been with John for more than 10 years – long enough to be considered family!
As a family run business we take great pride in our personalized service and quality workmanship. We treat every job as if we were working on our own homes. We offer only the best products with the industry's leading selection of colours and patterns, backed by written warranties of up to 15 years.
Weatherdek is a PVC sheet applied waterproofing membrane that is reinforced with a polyester woven backing for strength in all directions. The vinyl comes in rolls varying from 54" to 72" in width and in varying lengths, colours, and patterns with up to a 15 year warranty!
We may not be the biggest company in the city, but because we are a family company, we'll deliver you our personalized expertise and will be personally involved in your project.
Our main focus is on working on smaller quality projects, specializing in the retail market and working directly with home owners. This allows us to ensure you receive a personalized experience. We give you the hands-on personal touch as well as the skill, expertise and professionalism that you deserve.
We can add Weatherdek to new homes and decks, lay over existing decking, or remove, repair your deck, and replace the vinyl with new Weatherdek vinyl.
We also have relationships to help you with Deck Construction and Deck Railings.
Contact us today to find out why working with a family business is the right choice for your deck.
Hardwood Plus Series
15 year warranty
65mils thick – 72" Wide – Non-Woven Backing
Concrete Plus Series
15 year warranty
65mils thick – 72" Wide – Non-Woven Backing
Transforming your deck!

Check out our Gallery of Past Projects for more photos of deck transformations!