Calgary's Premier Vinyl Decking Experts
About Calgary Weatherdek
A Family-run Vinyl Decking Company for Over 35 years
Calgary Weatherdek is your leading local solution for superior new vinyl decking and we specialize in vinyl deck replacement in and around Calgary. With John Stanford, an Authorized Weatherdek Dealer boasting over 35 years of experience, our family-owned enterprise stands unrivaled in the Vinyl Decking industry.
Every project we undertake is handled with a commitment to exceptional quality and personalized service. As vinyl deck specialists, we utilize top-tier products and techniques to ensure your deck showcases a perfect blend of durability, aesthetics, and practicality. We stand behind our craftsmanship, offering up to 15-year written warranties.
Choose Calgary Weatherdek, the authority in Calgary's vinyl decking landscape. Experience our unique combination of meticulous workmanship, exceptional product selection, and unparalleled customer service. Trust Calgary Weatherdek to transform your outdoor spaces into beautiful, long-lasting areas of comfort and style.
35+ Years Experience
Personalized Service
Vinyl Deck Replacement
Watch and Learn More About Our Vinyl Replacement Process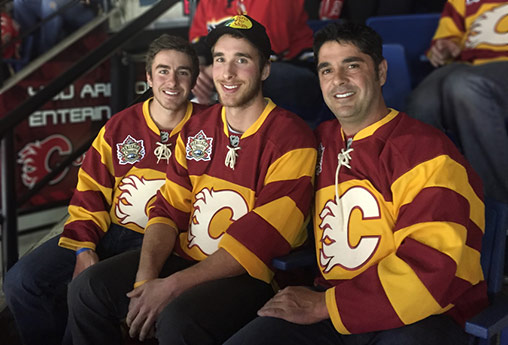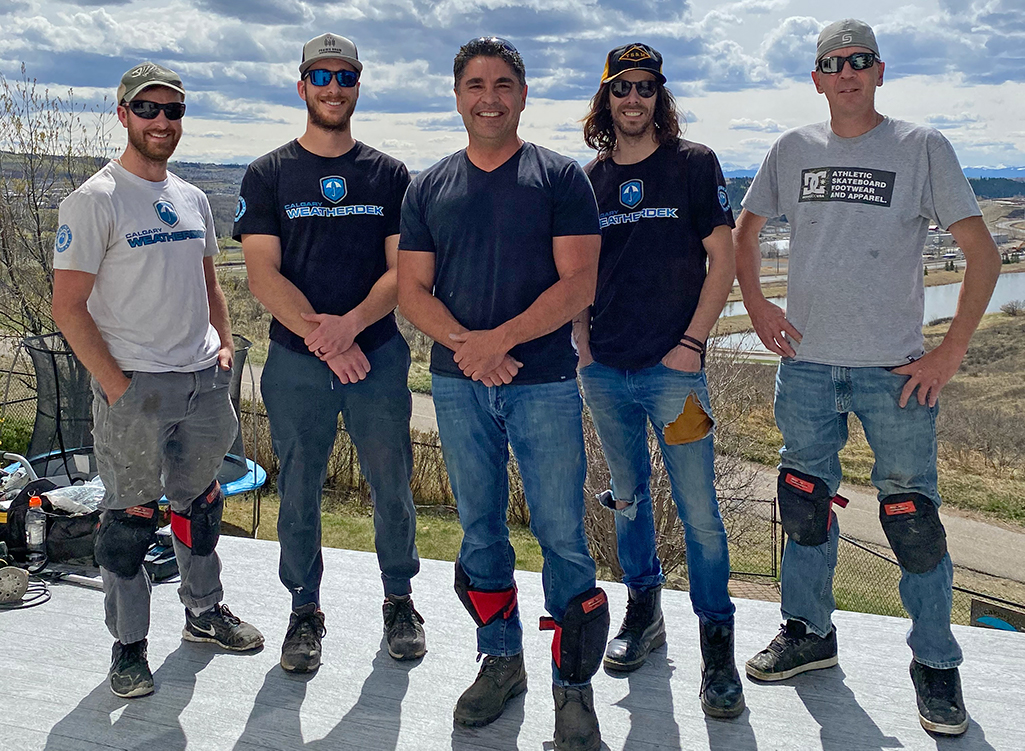 Vinyl Deck Replacement
Watch and Learn More About Our Vinyl Replacement Process
More Info
Calgary Weatherdek
Deck Installation and Maintenance
Weatherdek is a PVC sheet applied waterproofing membrane that is reinforced with a polyester woven backing for strength in all directions. The vinyl comes in rolls varying from 54" to 72" in width and in varying patterns, colours, styles and lengths with up to a 15 year warranty!
We can add Weatherdek to new homes and decks, lay over existing decking, or remove, repair your deck, and replace the vinyl with new Weatherdek vinyl.
We also have relationships to help you with Deck Construction and Deck Railings.
Our Services
Waterproof Vinyl Decking
Transforming Your Deck!
Give Your Deck the Treatment it Deserves
Transform your deck and backyard into the space you've always wanted and the place you don't want to leave – while also improving it's longevity. Vinyl decking will improve your deck's visual appeal and protect it from wear and the weather.